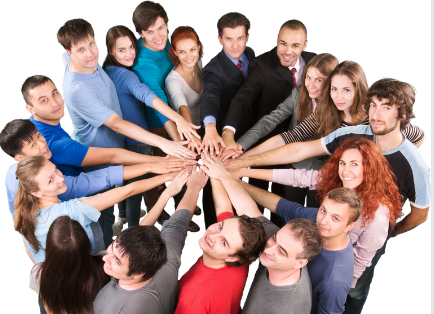 Employee Engagement should always be a top priority in Business. When employees are engaged, they are more productive, have great job satisfaction, and are more likely to stay with the company into the future.
Here are five tips to improve employee engagement:
Positive Work Culture & Environment: One of the key drivers of employee engagement is a positive work environment. This includes basic's such as logistics, their actual work stations, essentially a comfortable physical work environment. Also key are the cultural and social aspects of working with people who are supportive, collaborative and having that sense of belonging to the company and a strong sense of team. Having regular social gathering opportunities like a coffee morning face to face, team-building days, company get togethers and celebrating successes together that are inclusive of everyone provide for a positive company culture. Communication is key here also, allowing for open and honest communication and a safe space to talk.
Learning & Development : Employees want to feel like they are growing and developing in their careers, which is of benefit to both the company and the employee. Offering relevant opportunities for training, coaching, mentoring, and career development support employees feeling valued by the company, whilst also learning, growing and developing in their career.. Encourage employees to take on new challenges, support them and provide regular feedback on their progress.
Recognition: Employees who feel appreciated are more likely to be engaged in their work. Regularly recognising employees for their hard work can boost morale and motivation. It could be through an "Employee of the Month" nominations process, where they have gone "above and beyond" and that achievement is being acknowledged publicly. It may also be externally nominating an employee for an industry award category. It could also be as simple as a thank you note or message, acknowledging a job well done.
Work-life balance: The Pandemic changed the future of how we work for a lot of companies. Hybrid working has proven to be a positive change for a lot of companies. Employees who feel they have a good work-life balance are more likely to be engaged in their work. How does your company support HR policies that reflect flexible working and people's lives today. It may be around enhanced time off to care for loved one's when needed, perhaps flexible working hours, or family leave policies. And I'm not just talking about statutory, does your company lend itself to do anything progressive in this area that may be niche to your company or industry.
Employee Participation: Employees who feel they are listened to and that their opinions are valued, are more likely to be engaged in their work. Ask for your employees feedback on improvements that can be made in the company. Get an Employee Lead working group together and work through suggestions and solutions that will make the company an even better place to work.  Employee thoughts and insights will be invaluable and will provide some ideas that may not have been considered already. Always follow this through with concrete actions for a positive outcome and for real change to occur and ensure to engage and review on a regular basis.